Thongs (flip-flops)
Have you ever walked along a beach and noticed one, lonely thong washed up on the sand? It happened to me as I was walking along Four Mile Beach near Port Douglas in Queensland one hot, January morning a few years ago. Why is there always just one?
The first thong of sorts—or depending where you come from "Jandal" (New Zealand), "Flip Flop" (US and UK), "Zori" (Japan), "Chancletas" (Spain), "Infraditi" (Italy)—was produced in Egypt around 3,000 or 4,000 years ago and was most likely made of papyrus or palm leaves. The thong was made popular in the West by servicemen returning from World War II with the "new" footwear, though these versions were made from plant fibers, cloth, lacquered wood, or leather. Thongs as we know them today were first manufactured in Hong Kong and exported to New Zealand by New Zealand businessman John Cowie in the late 1940s, first trademarked in New Zealand by Maurice Yock on 4 October 1957, and eventually by Dunlop in Australia in 1959.
Worldwide, the most popular brand of thongs is the Brazilian Havaianas, first manufactured in 1962 as inexpensive footwear for the country's labourers and farm workers. The company sells more than 210 million pairs each year (of those, 2.5 million pairs are sold in Australia each year): that's 575,342 every day; 23,000 pairs every hour; 399 pairs every minute; or 6 pairs every second!
Unlike cheaper plastic-based thongs, Havaianas uses a "secret recipe" combining both natural rubber from plantations in Brazil and Mexico and manufactured rubber, derived from petroleum waste. In 2012 Havaianas donated 7 percent of sales from two styles of thong, with designs featuring fish and coral reefs found off the coast of Brazil, to Conservation International, a US-based non-profit environmental agency. The funds went towards an awareness campaign about the biodiversity of Brazilian marine ecosystems and research into marine conservation projects in Brazil, including supporting inventories, monitoring and studies on Brazilian marine ecosystems.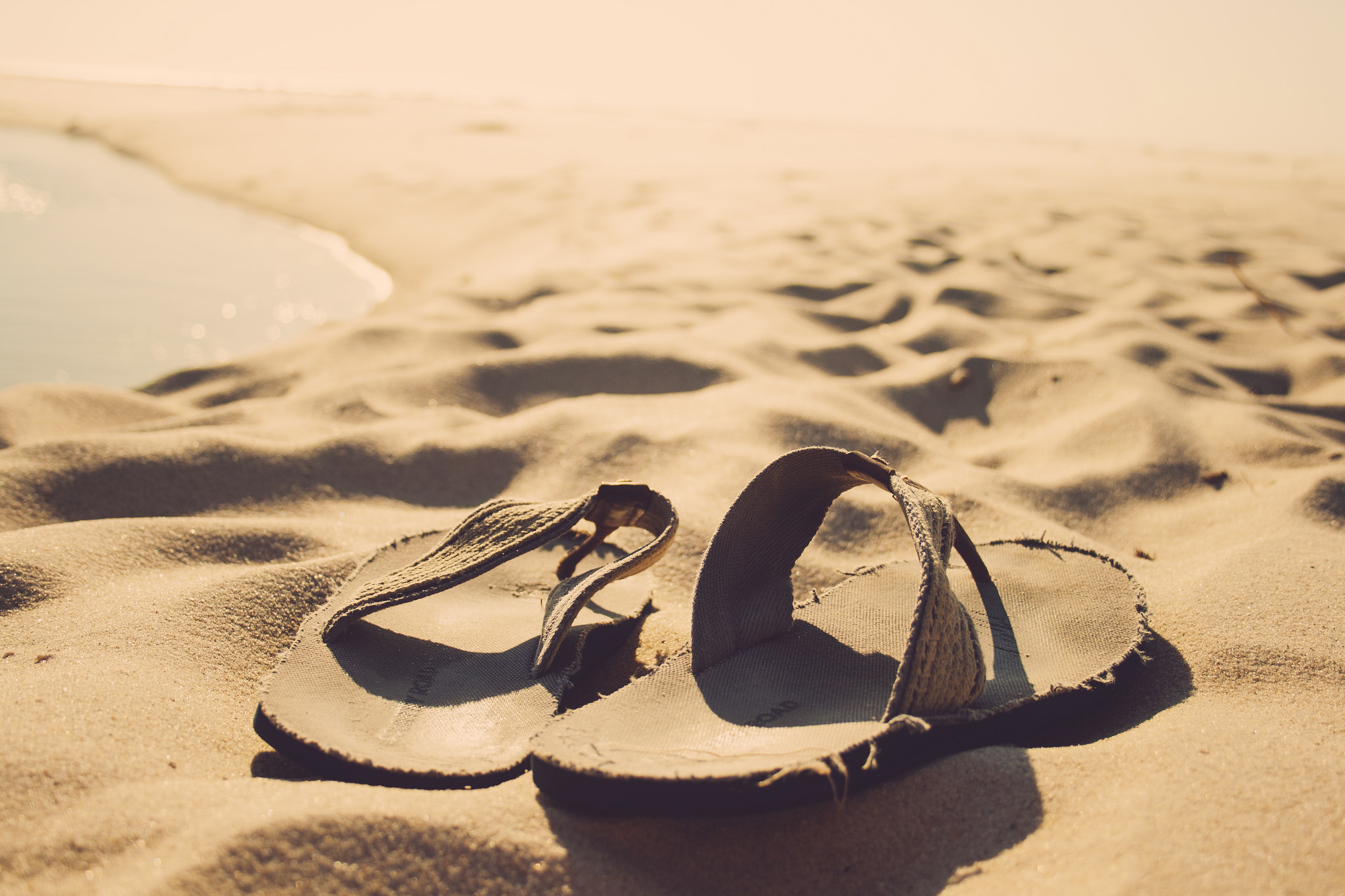 Each year, nearly 8 million tons of plastic enters the ocean as marine rubbish, nearly 75% of it being plastic. Scientists estimate that by 2050 there will be, by weight, more plastic than fish in the ocean. Over the past four or five years, of all the rubbish collected from beaches in northern Australia, nearly 90% of it was plastic—drink bottles, oil containers, crates, ropes and nets—and thongs! In 2012 volunteers cleaning up a beach in far north Queensland collected 4,696 thongs. The next year, from a beach west of Cape York, volunteers collected 7,154 thongs, and in 2014 volunteers collected 2,285 plastic drink bottles, 2,174 pens and other plastic stationery items, 1,203 toothbrushes, and 1,074 shampoo bottles, and just over 4,000 thongs.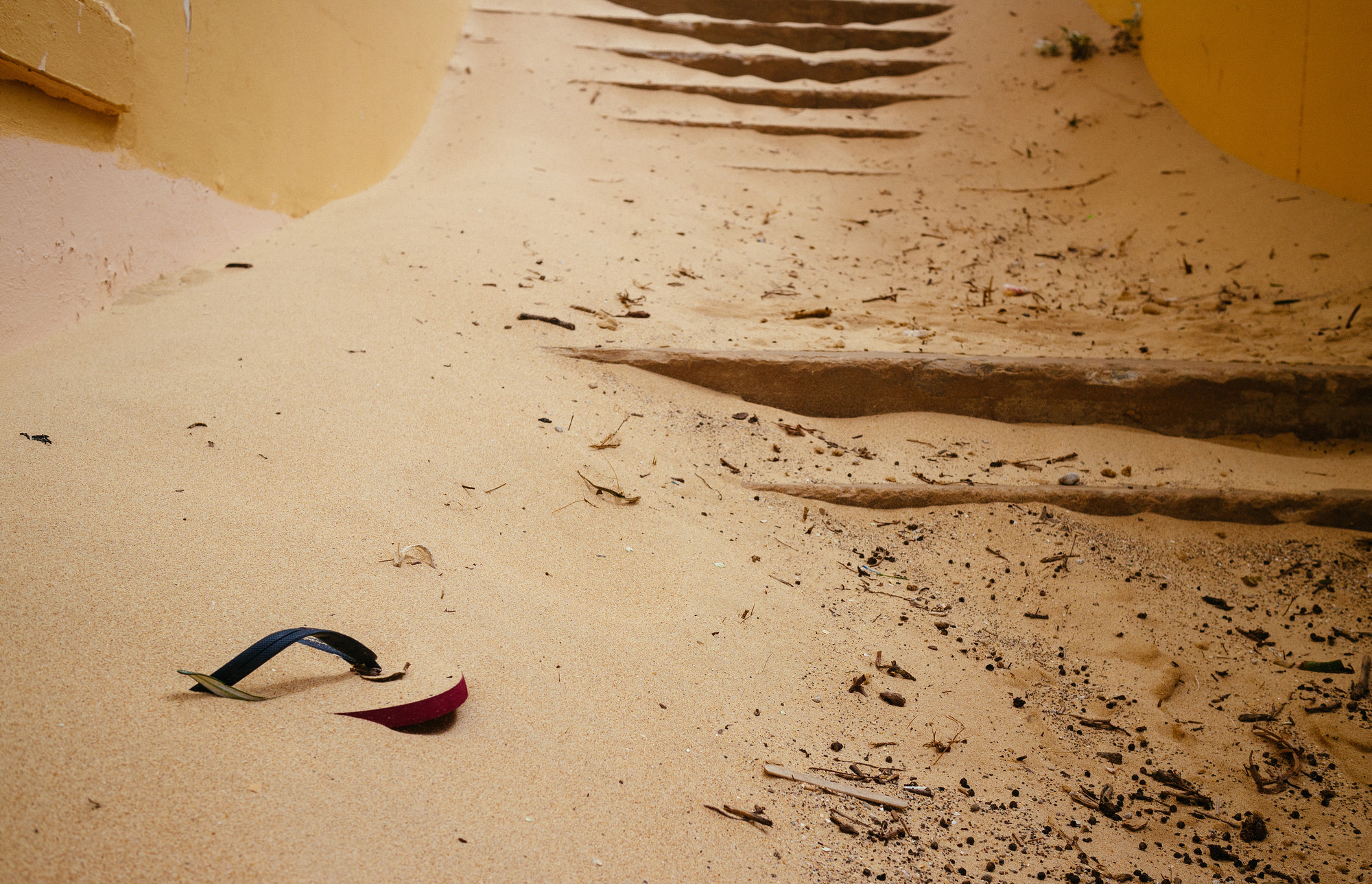 Labels on some of the debris retrieved show that the items have travelled a long way—from Malaysia, the Philippines, Indonesia, Papua New Guinea, China, Korea, Thailand, and of course Australia—and of course the very presence of labels indicates that the rubbish had not been in the water very long at all. The rubbish washes up from South East Asia principally because of winds and currents, but cargo and fishing vessels intensify to the problem with discarded food packaging and other plastic containers.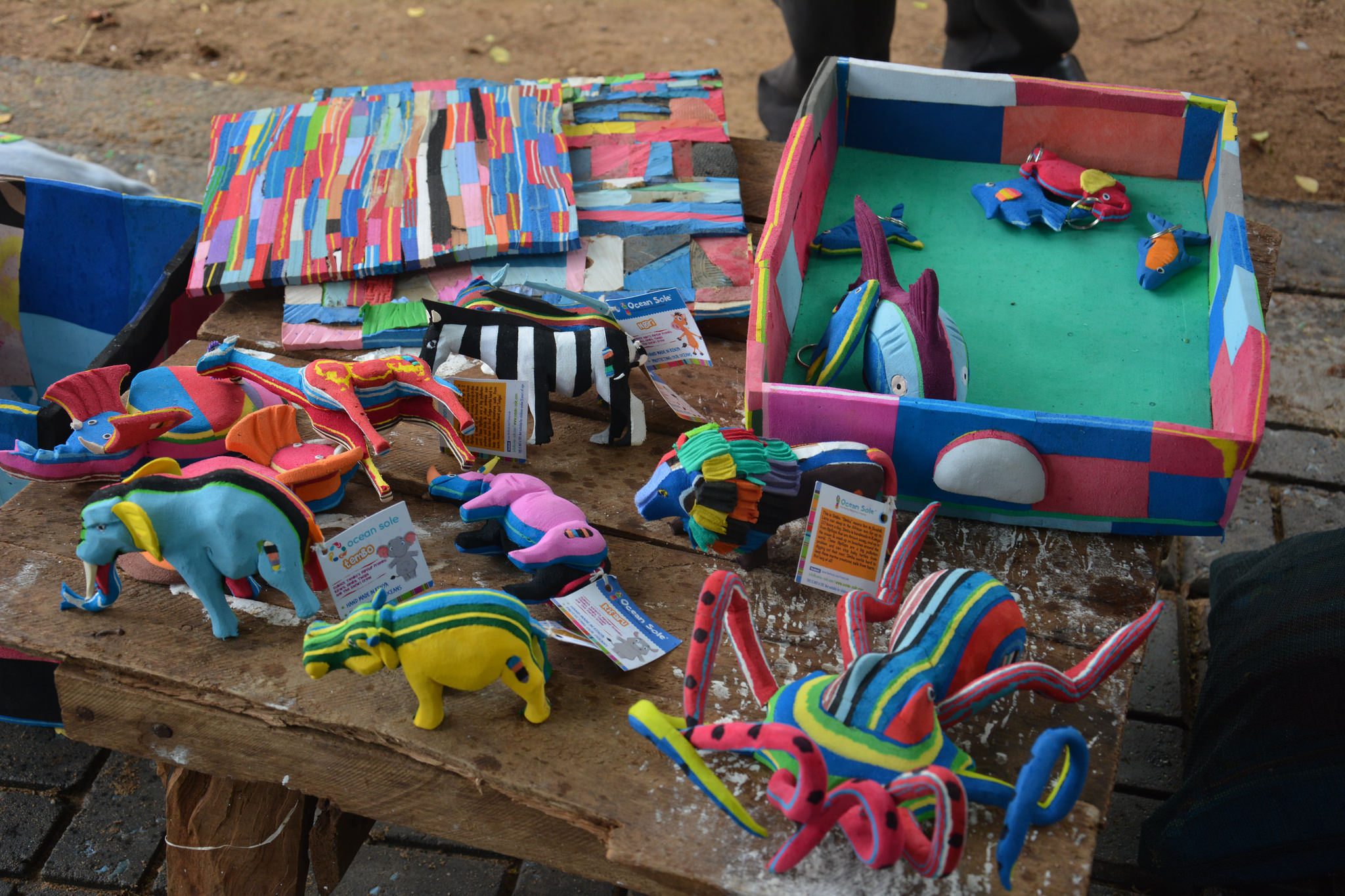 Ocean Sole, a company based in Nairobi, Kenya, each year recycles up to 400,000 thongs that have been washed up on beaches into turtles, dolphins, elephants, giraffes, lions, rhinos, and sharks. In the late 1990s, founder Julie Church was horrified by the environmental threat being created by the waste washing up on the beaches of Kenya. Inspired by the toys children were making out of the thongs, she encouraged their mothers to collect, wash, and cut the discarded thongs into colourful products. The recycled thong became the connection between the human community and the nonhuman species.