CO(R)AL artwork
CO(R)AL explores the deterioration of our coral reef system through coral bleaching caused by human actions slowly consuming the once unrivalled beauty of the Reef. My work conveys the loss of the world's largest coral structure, home to 400 different types of coral, coral sponges and tropical fish, as a universal and inevitable experience, and one of the principal trajectories of the Australian Anthropocene – the collapse of our beloved reef system.
When the Reef's waters are warm for extended periods of time, coral polyps get stressed and expel the colourful algae that live inside them. The coral's kaleidoscopic colours turn chalky white, making them appear as though they were bleached. This chalky white colour dominates the reef, demonstrated in my work's singular colour palette, serving as a reminder of the dystopian reality of unrestrained human activity.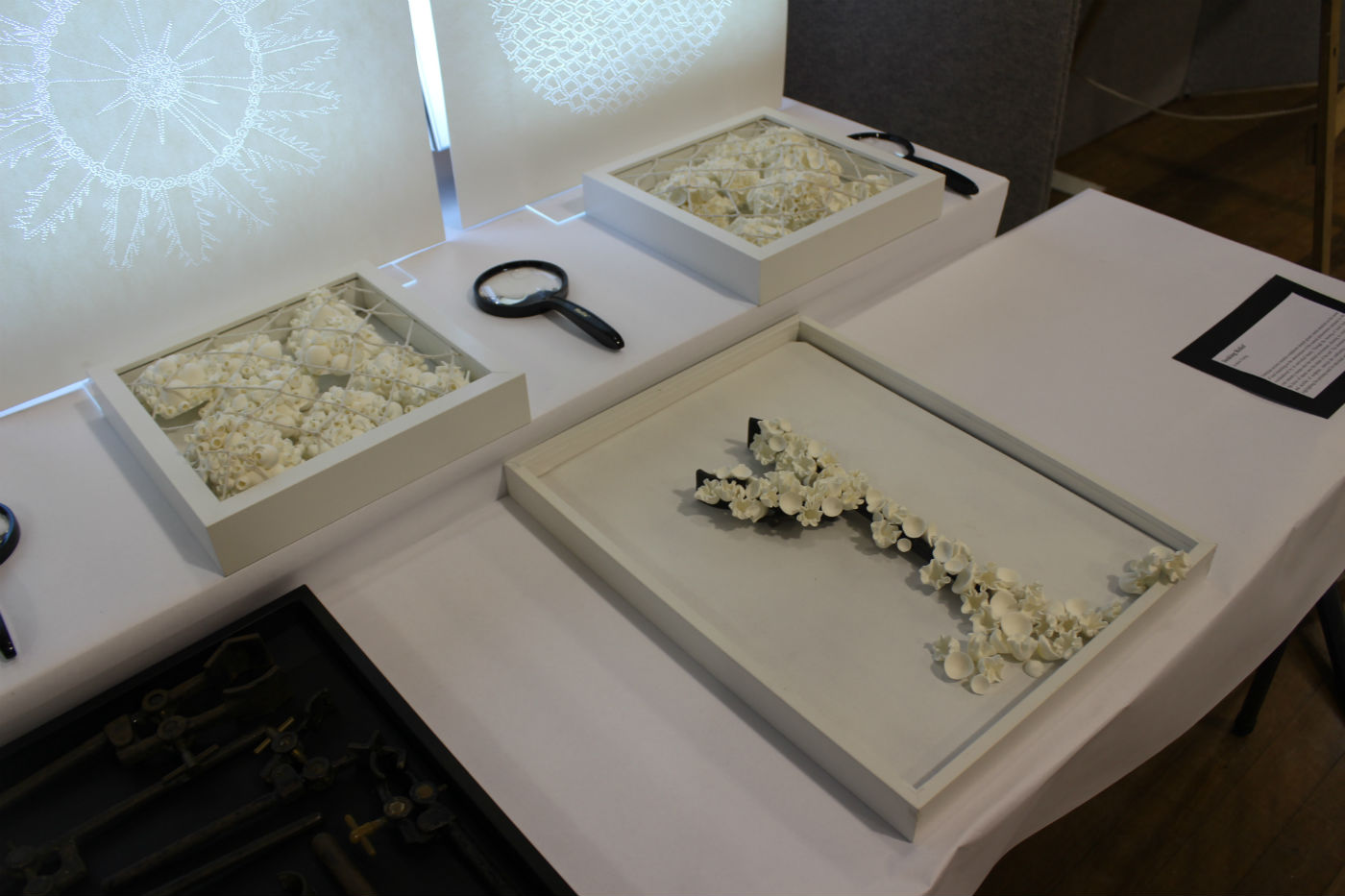 Like a cleared forest that grows back and thrives again over time, coral reefs are ecosystems that can grow back under favourable conditions. However, with back-to-back bleaching events, there is less and less time for bleached coral to recover. Furthermore, chronic stressors such as sediment, nutrient and agriculture pesticide pollution, crown-of-thorns starfish outbreaks and cyclones that are set to intensify, only slow their rate of recovery. Through the tactility of sculpture and my work's imitation of touch pools, there is a personal and 'hands-on' experience for individuals to confront the impact of coral bleaching.
The numerous obituaries proclaiming the death of Australia's iconic Great Barrier Reef have slowly subsided as the global coral bleaching event that has spread from the coast of Queensland to the reefs in Western Australia, the Maldives in the Indian Ocean to the Sekisei Lagoon in Okinawa, since early 2015, has ended.
Coral reefs are sensitive to minute changes in temperature yet they are incredibly resilient ecosystems and are slowly fighting back. In my work, the coral polyps begin to engulf the clamp, a symbol of human intervention, and expresses the hope that perhaps in this the Anthropocene, the new age of humans, the forces of nature will override the scars of our existence and the coral reef system will see its return.